It's been a hard year for corporate executives. Not only have they faced the challenges of moving their companies forward in a trickle-growth economy, they have also had to manage this forward move with less staff, less budget and more dispersed employee locations. Many are suffering under the stress of these responsibilities, and an extended vacation would be a welcome break.  Breaks of this nature can create havoc without the right team to step in temporarily at the helm. We have the perfect candidates to to consider.
As Chief Executive Officer, let me introduce Max Shepherd. Mr. Shepherd has an extensive background in managing tough situations. He held the CEO position at ASPCA for many years,and brought them to prominence in their field through his innovative marketing and barking expertise. He has also earned his bones in staff management. His hallmark is managing his underlings as he would his own family, and through Human Resources, is known for an organization that is very protective of employee rights and abilities.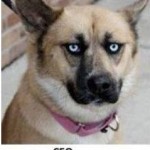 Mr. Shepherd works closely with his right-hand man, Rob Malmut. Mr. Malmut has been working with Mr. Shepherd for over 10 years and provides a complimentary set of skills that enable the team to create a successful working dynamic and environment in which seniors managers thrive. Prior to working with Mr. Shepherd, Mr. Malmut was responsible for IT Security and the Press Room at the Iditarod in Alaska, and provided assistance with grant writing to the Alaska State government. He is known for his succinct communication style and rough but steady manner.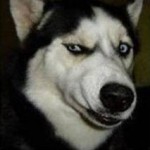 Mr. Shepherd's team includes Director of Information Technology, John Mutt. Mr. Mutt has worked with Mr. Shepherd for the last 7 years and bring a great deal of varied experience to the team. Prior to working with Mr. Shepherd, Mr. Mutt worked for Petco, a pet products and food retailer, and was responsible for revolutionizing the web site purchasing capabilities. He also worked at Fancy Feast creating and maintaining their IT systems but left because of philosophical differences. While Mr. Mutt has a quiet, and seemingly insecure countenance,  he is a great asset to the team and very effective in his role.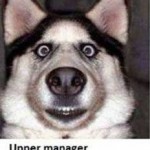 Mr. Shepherd also brings with him a very capable manager of finance Timothy Boxer. Mr. Boxer has worked with Mr. Shepherd for 4 years and has a strong international background in finance. In his last position, he was Chief Financial Officer for Hanes. Through diligent oversight of the budget and restructuring of debt, he enabled Hanes to step into an offer with Fruit of the Loom. Prior to this position, he managed the financial consulting division of Devereau, Oberlin and Gossinger, (D.O.G. Consultants), an international consulting firm that held many contracts in Europe and the Middle East.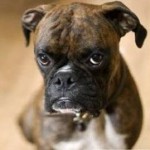 Mr. Shepherd and his team are ready to be of service to your organization. They can be contacted at 877-546-4446 or by email, info@gogotraining.com.
Sources: http://nickvt.blogspot.com/2012/05/dogs-office-environment.html