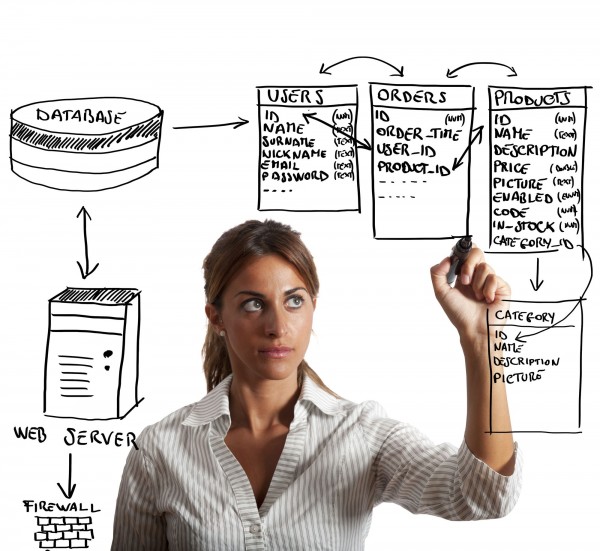 Why Oracle Database Management is Really Important
We frequently use spreadsheets to store and share data. As long as the data is small and straightforward, spreadsheets do a good job of saving it. However, as the volume and complexity of the data grows, you will have to use a Database Management System to store and retrieve the data. Databases are highly scalable, and they are designed to communicate with other applications which make them suitable for the web.
Organizations like Banks, Government departments and multinational corporations all have vast amounts of data that need to be store and retrieved securely. Therefore, they use relational database management system to manage their data. A relational database recognizes the relationship between stored information.
Oracle is an object-relational database which is among one of the most complex databases in the world. It means that it supports many object-oriented features such as enhancing the capability of the database server by defining new and complex data types and using the attributes of "Inheritance" to define objects, which can procure properties of other objects.
Since most Database Management Systems (DBMS) understand a particular query or a specific language, not everyone can operate them. Database Administrators (or DBAs) use specialized software to store, update, delete or manage data in the DBMS.
If you want to become an Oracle Database Administrator, here are five things you should know:
What does an Oracle DBA do?
An Oracle DBA's core job is to maintain data integrity, which means protecting the organization's data. Database Administrators are involved in almost all functions related to data management such as development, storage, and retrieval of the database. They also "create, install, examine and troubleshoot" the database management systems that deal with the data in any organization. As an Oracle DBA, you will also be involved in the processes of backup and recovery of data, storage and capacity planning, performance monitoring and tuning, data extraction, transformation, & loading, etc. You may also be communicating with developers, data analysts and network operators to ensure smooth and efficient management & flow of information in the organization.
What are the necessary requirements for becoming an Oracle DBA?
Since database administration requires advanced knowledge of computing as well as business environments, most of the Oracle DBAs hold a Bachelor's degree (BS) in computer programming. Due to intense competition, a college degree may not be adequate to become a DBA. Therefore, you need to upgrade your skills and become a certified expert in Oracle to advance your career. Excellent communications skills always help as in any other technical role.
You Can't Avoid SQL
SQL or Structured Query Language, is at the core of all relational databases. SQL is used to store or fetch data in the relational databases. In fact, Oracle itself is a form of SQL Database. Also, the Oracle database is ANSI compliant. Thus, you can't avoid SQL if you want to become an Oracle DBA. Join an introductory course in SQL before you aspire to learn advanced modules of Oracle database.
How much Oracle DBAs Earn?
The compensation of an Oracle Database Administrator may depend on several factors such as expertise in Database Administration, relevant experience, communications skills, educational qualification, etc.
According to a Salary.com report, as of Feb 2017, the median salary of Oracle DBAs is $111,450.00 per year. The average annual salary of top 10% Oracle DBAs is $132,613.00 whereas the bottom 10% earn an average annual salary of $85,637. This data clearly shows that Oracle DBA experts are among the highest paid professionals in the Information Technology sector.
How to Get Started
If you are a beginner, join an online training program to learn the basic SQL programming language. You should also acquire as many certifications in Oracle as possible to establish your credentials. Large organizations usually ask for a certain number (2-5 Years) of years of work experience. Therefore, you should also begin working as an intern along with your course to gain real world experience. You will need to be persistent and should have patience to learn Oracle DBA as it is an advanced programming language. Remember that your effort to learn Oracle will pay off quickly when you get your first job.