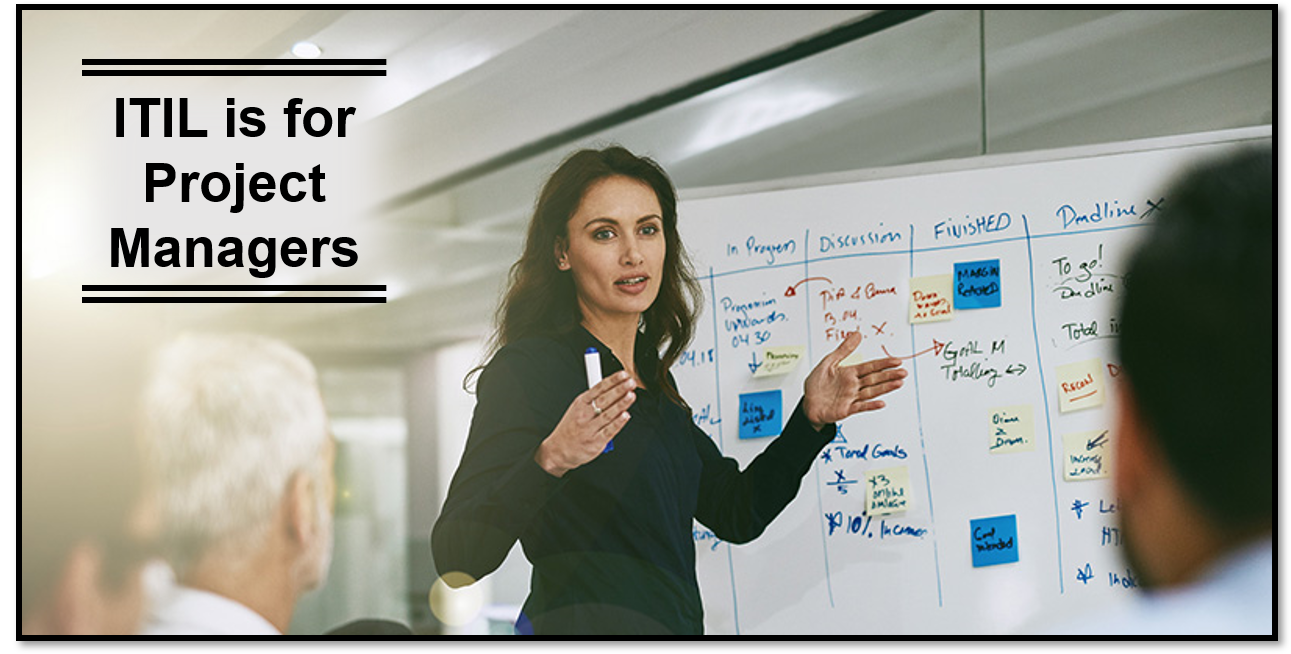 ITIL© (the IT Infrastructure Library), is the most widely used process driven framework in the field of service management today.  It's been around since the mid to late 80's and it's all about how to deliver effective and efficient services.  Since its inception, ITIL has been adopted by about 90% of the Fortune 500 companies in the world (AXELOS presentation November 2018).
In the 80's, it was all about how IT could use a process to better deliver services to the organization.  Fast forward to today and everything is about delivering services inside and outside of the business.  It's what makes or breaks a company.  So why do Project Managers Need ITIL?
All Project Managers service customers – internal and external. ITIL enables Project Managers to better align the services they deliver to the needs of the businesses and customers it supports.
Project Managers need to earn PDU's in order to maintain their PMP Certification. PDU's are available for completing study in ITIL.  What better way to stay current?
ITIL is so widely adopted that having a minimum of the ITIL Foundation Certification will enable Product Managers to find themselves more qualified for promotions and exciting new jobs.
The current ITIL version is V3.  V3 is made up of 26 processes.  ITIL 4 is being released Q1 2019 and expands on ITIL V3 to address the delivery of services in the digital age.  If your organization is currently V3 centric, then the V3 Foundation Course will give you the understanding you need to start your journey into ITIL.   ITIL 4 will release in Q1 of 2019 and it will be the next step to understanding how your organization can benefit from a process-driven framework.  We expect that most V3 organizations will stay V3 through 2019 as ITIL 4 will be released throughout 2019.
Once ITIL 4 is released, organizations will need to train their people on ITIL 4 in order to best determine how to adopt and adapt it into their organization.  The ITIL 4 Foundation course will be released Q1 2019.  It is a great way for ITIL Certificate holders from Foundation to Expert to come up to speed on ITIL 4. The remainder of ITIL 4 courses will release the second half of 2019.  Gaining an understanding of ITIL 4 in 2019 is going to be important in helping your organization prepare.  We expect the ITIL V3 to ITIL 4 migration will begin in the 2020 timeframe.
Moral of the story?  ITIL is here to stay and if you are a Project Manager, there is tremendous benefit to achieving ITIL Foundation Certification.