Yes, you do!  Why? Because ITIL® Practitioner is the Certification that brings ITIL to life.   It will give you the practical skill-set to successfully adopt and adapt ITIL.  In short, you will take your "Book Knowledge" and turn into "Street Smarts".
Without the skills to support your Adopt and Adapt initiative, you cannot put ITIL to work.  Bottom Line – if you want to bring ITIL to life, and take advantage of all of the benefits it has to offer, then you need to know how to adopt and adapt the ITIL Framework and ITIL Practitioner will give you the tools.

ITIL Practitioner's Place in the ITIL Framework
In the diagram above you can see that ITIL Practitioner sits right in the middle of the Lifecycle and the Capability track of courses.  The Practitioner Certification is worth 3 credits towards ITIL Expert and may be taken any time after you achieve the Foundation Certificate.  However, it is a certification exam unlike any of the other ITIL Certification exams and we HIGHLY RECOMMEND that in addition to the ITIL Foundation Certificate that you have 2 years of experience working in IT Service Management and that you have taken at least 1 ITIL Intermediate course.
The ITIL Practitioner Certification Exam
The ITIL Practitioner Certification exam expects that you will have taken the time to read "AXELOS ITIL Practitioner Guidance" and really understand the material.  Success depends on knowing how to apply what you have learned.  It is NOT, I repeat, NOT like any other ITIL Exam.  It requires you to take your time and to study.
GogoTraining ITIL and Industry Expert Dr. Suzanne Van Hove designed a class with 8 practical exercises.  These exercises utilize the exam case studies and give you the opportunity to apply key course concepts, which will assist you when you take the ITIL Practitioner exam.
While taking a course is not required to sit for the ITIL Practitioner Exam, the exam is $356 and that is a lot of money to pay and not pass the exam.  After Dr. Van Hove (with 18 years of experience) took the ITIL Practitioner exam she decided to put a class together which focuses on the skill sets that a student needs to have in order to successfully take and pass.  Each of the eight exercises Dr. Van Hove has prepared will take students 2.5 to 3 hours each to complete. That is 24 hours of study on the practical skills of the ITIL Practitioner.
ITIL Practitioner is a 'Must-Have' Certification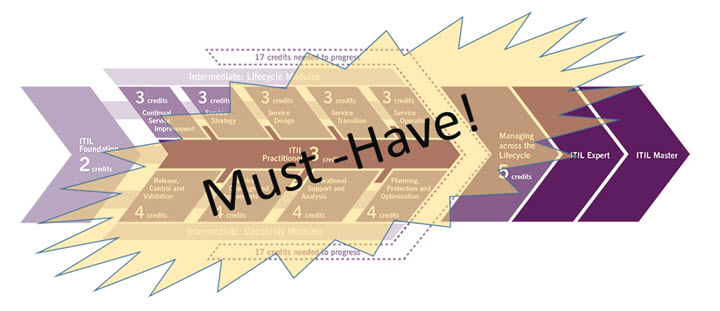 When it comes to Practitioner, we believe it is a must-have Certification because it stresses the skill-set you need to successfully adopt and adapt ITIL.  That said, remember, you need to prepare thoroughly before you take the exam.  ITIL Practitioner is heavily focused on application of concepts and as such, completing all exercises and spending time with the course materials will only increase your success rate. Additionally, having a background within Service Management, beyond the Foundation exam, is another important criterion. Focusing on both of the above aspects provides a level of confidence not only for the exam but, to participate and lead ITIL Adopt and Adapt initiatives.
If you have any questions, or would like to learn more about the ITIL Practitioner Certification, please contact us at, customerservice@gogotraining.com or visit the course page here.