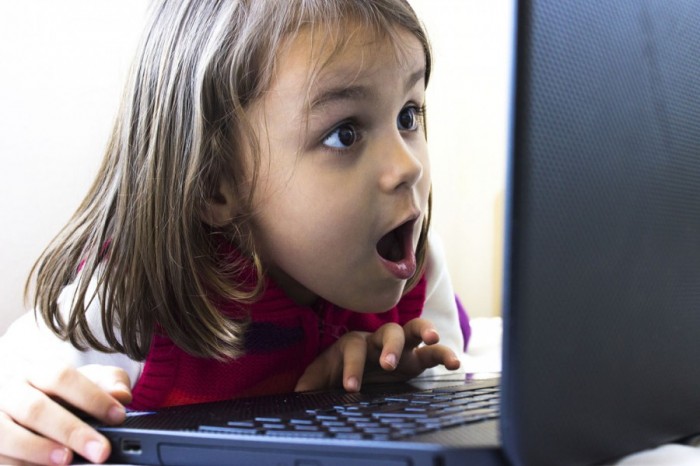 What is IT Asset Management and why is it important
"An Investment in Knowledge pays the best interest"
Information Technology industry is the epitome of this famous quote by Benjamin Franklin.
Highly accomplished individuals in IT industry consider "Investment in knowledge and skill sets" the most critical factors that differentiate them from the rest of hard working IT professionals.
Investing in knowledge and getting certified in a specific domain helps you achieve the next career break. It sets the pace for career growth and enhances earning capability. One such Certification that is setting people apart these days and helping to grow their professional careers is IT Asset Management.
IT Asset Management certifications are among those that help you get more out of your professional career. Created by IAITAM and Certified by APMG, these certifications help you gain professional credence and recognition in the field of IT Asset management.
Before proceeding to various aspects of IT Asset Management certifications, let us first understand what IT Asset management is and why it is important for organizations:
Consider three examples of usage and management of IT assets in an organization:
A company bought "free" seats of software from a database and application vendor in anticipation of using them for future requirements. The company never installed the software, but it pays 22% as maintenance fee to the vendor.
A Company X had purchased a single license of desktop productivity software but installed it on every employee's PC.
Production platform of a company was distributed across hundreds of servers. The company had purchased only one license of software driver, however the new IT manager realized that the single license was being used across all servers.
These are handful of examples of mismanagement of IT assets. The legal and the financial implications of such instances are huge for any organization. Centrix Software has stated that 75% of the purchased enterprise software remains unutilized. According to another survey, the US-UK server market wasted around $15 billion per year, and that is a three-year-old data. Most of customers buy Visio and Publisher as part of Microsoft Office 365, but never used them.
This is where the role of IT Asset managers comes into picture. IT Asset management ensures that all valuable items or assets are both used and accounted for. If a company owns or leases IT Assets, they should know where it is, whether it is being used, and if it maintained appropriately. According to Gartner, organizations have achieved 30% cost savings in the first year of ITAM implementation and around 5% cost saving in each subsequent year. This is a huge saving for organizations of any size.
You may think "What is the need of IT Asset Management? Can't I instead use spreadsheet to store and access this information?"
True! If you are a sole proprietor or a micro business you may consider using excel sheet to manage your IT assets. But, as you grow and scale your business, you can ignore asset management only if you like crisis and litigations. For larger organizations with hundreds of thousands of machines, software, servers, and other assets, spreadsheet is not viable. Such companies must use sophisticated IT Asset management software and hire skilled and certified IT Asset management professionals to meet emerging challenges in a dynamic IT environment.
In a nut shell, the IT Asset management can help you determine the following:
The number of Systems & Equipment that exist in an organization
Their components
Where are they
When they were purchased/leased
How much they cost
Their expiry date, if applicable
What is the impact they have on overall IT services
In addition to this, IT Asset managers also deal with contract management, finance, software licenses, and negotiations with various parties as and when required.
The practice of IT Asset management has been adopted by most of the companies across the world.
Following factors have led to steep demand of highly skilled and specialized IT Asset managers:
Ever increasing growth in IT expenditure
Growing availability of IT functions as a service
Increase in licensing pressure around the globe and
Strict regulatory requirements
Growing complexity of IT asset management field requires that IT asset managers constantly upgrade their strategic planning skills and become more specialized.
ITAM Certification courses prepare individuals to meet the emerging challenges in IT Asset Management field. Based on the nature of assets, there are three type of certifications provided by IAITAM, namely CSAM (Certified Software Asset Manager), CHAMP (Certified Hardware Management Professionals) and CMAM (Certified Mobile Asset Managers). In the next section we will discuss each of these certifications in detail.  (Note: IAITAM offers more certification courses like CAMP, CITAD, CITAM, and Recertification, however, the three most popular certifications are discussed here).
 Who should get certified in IT Asset Management?
Anyone who works on any of the following business areas can be certified:
Information Technology (IT)
Procurement/Sourcing/Acquisition
Legal, Audit or Negotiating Teams, etc.
What are the benefits of IT Asset management certifications for individuals?
Investment in ITAM training and certification can pay you rich dividends over a period of time. This could be one of the best decisions that you would make for your career. Let us see why:
IAITAM certified asset managers are recognized worldwide. There are several roles that require IAITAM certifications for candidates who are willing to apply, and without asset management certifications, you will not be eligible to apply.  Demand for individuals with IT Asset Management Certification grows daily, and job openings in large IT firms reveals that almost all big IT companies have made IAITAM certification mandatory. The salary of IAITAM certified individuals are 30% higher than noncertified professionals working in the same role.
According to an "Indeed" survey, IAITAM certified individuals earned an average salary of $130,000 in 2014. And, this is expected to increase further in 2016 given the high demand and relatively fewer supply of IAITAM certified professionals. Professionals with IT Asset Management certifications also have the option to become IAITAM members and take advantage of a global network of skilled individuals and IT leaders.
What are the benefits of ITAM certifications for Organizations?
Investment in IT Assets is the second largest expenditure for most of the organizations. Apart from a significant monetary investment, there are critical risks associated with the usage of IT assets. IAITAM certified professionals can benefit organizations in the following ways:
Better management and significant cost savings on IT Assets – It directly impacts the bottom line
Reducing the compliance and regulatory risks
Significant Saving on penalties due to software audits
BYOD (Bring your own device) is rising across the world. There is a huge inherent risk associated with this trend. ITAM can reduce such risks drastically.
Better management and disposal of retired IT assets
Establishing software license agreements, optimum level of maintenance agreements and negotiating better terms and price.
The IT Asset Management certifications include
IAITAM Certified Software Asset Management (CSAM) deals with the management of software assets in an organization. Companies that manage their software assets efficiently can avoid unpleasant audit and budgetary surprises. The pricing model of software is getting increasingly complex. For example, a well-known software company uses "a nuclear option" in its license agreement to generate more sales and revenue from their cloud products. "Nuclear option" refers to a "breach notice". The company sells software licenses under complex legal conditions. Variety of metrics such as the number of users and various features of the software that are being used, determine the final price of the software. The company makes it extremely easier for admins to turn on new features or add new users and then pay for increased usage. This happens through software audits. In this particular case, if a customer is not using software asset management then they can end up paying much higher than what they had planned for the software. The same is true for other software vendors as well.
The CSAM course prepares candidates to manage such situations effectively. It includes software licensing, finance, contract management, resource budgeting, strategic planning, and negotiation. This course also incorporates the knowledge of ever changing and dynamic variables that occur frequently in this field. You don't need to have any work experience in software asset management to attend this course.
Training Cost
The training cost of CSAM course varies with CSAM certification training providers. While Classroom courses can cost you several thousands of dollars, online CSAM certification training provides more flexibility and is highly affordable. The cost of CSAM training online is only $2 per day.
GogoTraining is the only training organization accredited by APMG that offers online CSAM training. At a cost of $2 a day, and expert and efficient trainers with years of domain experience, GogoTraining is the perfect choice for those who want a cost efficient and flexible training program.
Exam fee
The cost of CSAM exam is $350, which is negligible when it comes to the career opportunities the course offers.
Exam Criteria and Rules
100 Multiple Choice Questions per paper – Each question carries 1 mark
85 Marks required to pass
Duration – 3 hours
Open Book exam
The result will be available immediately after the exam
Those who fail to get pass status in the first attempt will be allowed to retake the test for free – The retest must be completed during 28 days' period
Course
The IAITAM certified CHAMP (Hardware Asset Management Professional) course deals with the management of IT hardware assets. The scope of this course goes beyond the 'cradle to grave' analogy. That means it doesn't only teach the best use of hardware assets until their disposal, but also discusses the best practices that can be adopted to manage those assets efficiently and cost effectively.
Like CSAM course, you don't need to have any prior experience in Hardware asset management to participate this course. The course includes licensing, contract management, finance, resource planning, and strategic planning.
Training Cost
You can do CHAMP certification course online at just $2 per day with GogoTraining. It is that cost effective! The best feature of our course is that you get to learn it from the best in the industry, from those who have decades of hands on experience in IT asset management and have trained thousands of professionals who have not only cleared their certifications but also got jobs with top multinational companies.
It is one of the useful courses that provides you the opportunity to learn from the best and a cost that cannot be offered by anyone else except for GogoTraining.
For more details visit https://gogotraining.com/training/courses/266/certified-hardware-asset-management-professional-champ/
Exam fee
The cost of CHAMP Certification exam is $350.
Exam Criteria and Rules
100 Multiple Choice Questions per paper – Each question carries 1 mark
85 Marks required to pass
Duration – 3 hours
Open Book exam
The result will be available immediately after the exam
Those who fail to get pass status in the first attempt will be allowed to retake the test for free – The retest must be completed during the 28 days' period
Course
The CMAM (Certified Mobility Asset Management) course deals with the management of mobile devices in an organization. Any organization has two type of mobile devices – corporate owned and BYOD-based (Bring your own device). Recently, proliferation of both type of devices has created a high degree of complexity in the IT asset management. Organizations have to consistently deal with inherent risks associated with their mobile devices whether they are BYOD-based or corporate owned.
CMAM Course consists of modules related to policies, personnel and processes – Key elements of an IT environment. The course is designed for professionals who have responsibility of managing mobile devices in an organization. It teaches the skills and knowledge required to reduce the risk associated with mobility. It also prepares students for using the mobile assets efficiently and effectively, which will ultimately impact the bottom line of an organization positively. This will also help you in creating implementation approaches where mobile devices play a significant role.
You can take the online exam within 28 days of the completion of the course. Once you secure pass marks, you will be awarded Certified Asset Management Professional status.
Training Cost
The cost of CMAM certification training course, if completed through GogoTraining, is a mere $2 per day. It is an online course where you have the flexibility of studying at any time and from anywhere. GogoTraining employs IAITAM Certified Instructors and its platform allows students to ask direct questions to the instructors.  Even though it is online, students get to communicate with the instructors directly using the online Question and Answer forum.  Also, GogoTraining is the only accredited training institute that offers online course for this IT Asset certification, which means you will be trained at the only official certification partner, by trainers with high credibility, and at a cost that is very low.
Exam fee
The cost of CMAM exam fee is $350. This fee amount is negligible if you compare it with the high salaries that CMAM certified professionals get.
Exam Criteria and Rules
100 Multiple Choice Questions per paper – Each question carries 1 mark
85 Marks required to pass
Duration – 3 hours
Open Book exam
The result will be available immediately after the exam
Those who fail to get pass status in the first attempt will be allowed to retake the test for free – The retest must be completed during the 28 days' period
Why Enroll to Online Training Program
GogoTraining is the only APMG accredited training provider with online course content. Our online training exceeds the quality of any classroom programs. It offers you the flexibility to learn at your pace, from the most efficient and experienced trainers, and complete the course for the lowest fee offered by any of the authorized training institutes.  And, you also get to ask direct questions to the instructors.
How to get IT Asset Management exams Coupon Code
The total cost of an online course and exam is $1080. But, if you enroll for both together, you have to pay only $975 instead of $1080. Also, enrolling for a classroom course and exam costs around $1900. Instead, with GogoTraining, your cost would be just $975! If you have made up your mind, contact us at customerservice@gogotraining.com and we will send you the link to enroll for the course and exam at $975.