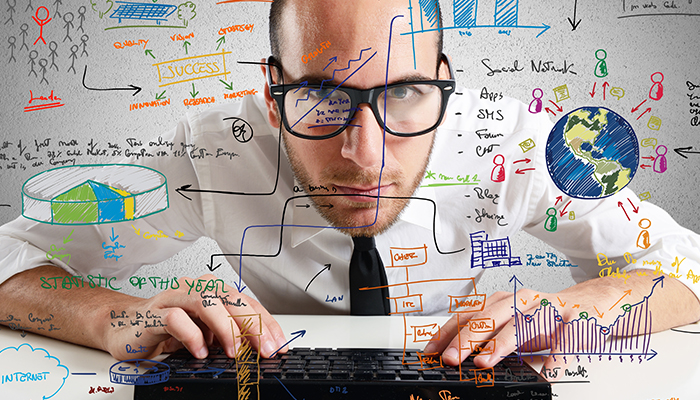 IT professionals need to upgrade their skills constantly to stay relevant for the long term. Top performers understand the importance of continuous learning. Therefore, they actively seek knowledge and get certified in various fields to accelerate their professional growth.
Many IT professionals choose an online course to gain certification. GogoTraining has been certifying IT Asset Management professionals in Certified Software Asset Management (CSAM), Certified Mobile Asset Management (CMAM) and Certified Hardware Asset Management (CHAMP) for more than 10 years and offers superior training from industry professionals who are masters of their functional areas.
In this article, we will analyze the main advantages of learning IT Asset Management (ITAM) skills:
1 – High Demand
In past few years, organizations have substantially increased their spending on IT Assets. For most businesses, the investment in IT assets is their second biggest expenditure. Moreover, significant compliance and regulatory risks are associated with the usage of the assets. Therefore, most of them need dedicated professionals to manage these assets efficiently. This has led to a massive surge in the demand for IT Asset managers. Limited availability of certified ITAM professionals has resulted in a huge gap in the demand and supply of ITAM professionals. Thus, a certification in IT Asset Management will open the doors to unlimited opportunities for IT professionals.
2 – Global Recognition
Professionals with IT Asset Management skills are required for firms of all sizes across the world.  A certification in IT Asset Management will bring global recognition.
This is because a qualified Asset Management professional knows the nuances of contract management, vendor management, effective reporting, tools implementations, and operations management. Thus, they have the option of moving to other areas of IT management. They can even become Software Category Managers or Process Framework specialists. This kind of exposure helps ITAM professionals to interact flawlessly with global IT leaders.
Very few IT disciplines provide such an intense cross-functional exposure which turns managers of today into global leaders of tomorrow.  
3- Prerequisite for Many Top IT Roles
For many IT roles, especially in Fortune 500 companies, knowledge of IT Asset Management is a precondition. It means even if the candidates are qualified enough to apply for a job, they may not be eligible for the interview if they don't have the basic knowledge of IT Asset Management.
An analysis of job advertisements by large multinational IT firms reveals that most of them have made IAITAM certifications mandatory. Thus, the demand for IAITAM certifications is growing rapidly.  Knowledge of IT Asset Management is necessary to grow professionally in large IT firms.
4 – Host of Unexplored Career Opportunities
ITAM experts can navigate a career path which very few can imagine.
They start their career as analysts using standard tools to collect raw data and normalize it according to the vendor reporting standards. Then they generate the compliance summary report by reconciling the normalized data with contract entitlements.
In some companies, the dedicated Asset Management teams takes care of global contracts and provides license consulting services. Many companies have made SAM (Software Asset Management) a part of their consulting practices. They help clients in optimizing IT investments and also make them renewal & audit ready. They also become Subject Matter Experts of large publishers like Oracle and Microsoft. Later, they start deploying these licenses and provide consulting services in IT Asset Management and its auditing.  These consultants also have the option to become implementation specialists and work for tools providers.
Many IT Asset managers become Vendor Managers, Sales Leaders, and Contract Negotiators, etc. Many others move to Service Management.
A  few of these professionals choose to become auditors and either participate in auditing activities at customers' premises on behalf of publishers or work directly with publishers.
It is evident that IT Asset Management has something for everyone. Whether you are a technical person, a salesman, a business oriented person or a compliance guy; you will have immense opportunities to showcase your skills and move forward in your career like a boss.
5 – Excellent Compensation
Given the length and breadth of roles of ITAM professionals, they are entitled to command a better salary than their peers. A survey by "Salary.com" indicates that "IT Asset Managers earned a median wage of $102,571 in December 2016." This figure is estimated to grow further for next few years. Since most of the ITAM professionals come from diverse backgrounds, their compensation depends on their work experience. However, most of the IT professionals see a growth in their salary and designation in the long term after learning IT Asset Management skills.
Bottom line
Investment in IT Asset Management learning and certification can pay you rich dividends over time. From asset management analyst to IT Strategists and Intellectual Property Management, you can explore several fields in IT which are unexplored and waiting to be capitalized. In the time when most of the IT jobs are at risk due to increased automation at the workplace, IT Asset Management can be a life saver for many IT professionals. Thus, learning IT Asset Management and acquiring a relevant certification can prove to be one the best career decisions of your life.  
If you are interested in learning how to get certified as an IT Asset Manager, GogoTraining.com  has everything you need.  Let us know how we can help you succeed!